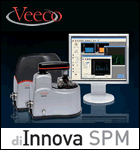 IUVSTA
International Union of Vacuum Science, Technique, and Applications


Presentation guidelines

Presentation guidelines for poster presentation
---
Location

The poster exhibition will be held in Hall A1 (exhibition hall).

Poster Number

Your poster number is stated in the email above. Your poster number will remain the same in the Final Programme and on the Abstract CD-ROM.

Time for display

All posters will be displayed one day each during the Congress. The posters will be displayed in four groups which will be specified in the Programme at a glance and in the Scientific Programme.

Poster Group 1
Posters will be displayed on 2 July
Poster should be mounted between 07.00 and 10:00 on 2 July
Poster must be removed 17:45 on 2 July
Presenting authors in Poster Group 1 should be present by the poster during the poster session on Monday 2 July from 15:45 to 17:45.

Poster Group 2
Posters will be displayed on 3 July
Poster should be mounted on between 07.00 and 10:00 on 3 July
Poster must be removed on 17.45, 3 July
Presenting authors in Poster Group 2 should be present by the poster during the poster session on Tuesday 3 July from 15:45 to 17:45.

Poster Group 3
Posters will be displayed on 4 July
Poster should be mounted on between 07.00 and 10:00 on 4 July
Poster must be removed on 17:45, 4 July
Presenting authors in Poster Group 3 should be present by the poster during the poster session on Wednesday 4 July from 15:45 to 17:45.

Poster Group 4
Posters will be displayed on 5 July
Poster should be mounted on between 07.00 and 10:00 on 5 July
Poster must be removed on 17:45, 5 July
Presenting authors in Poster Group 4 should be present by the poster during the poster session on Thursday 5 July from 15:45 to 17:45.

Make sure to remove all poster-mounting materials from the board. The Congress staff will remove posters not taken down on time. However, the Congress Organisers cannot ensure any further responsibility for the material.

Poster Board And Material

The maximum size of your poster should be 120 cm high and 90 cm wide. Your poster number will be displayed with large printed figures in the upper left corner of the poster board. Your poster should be attached on the surface by material that will be provided by the Congress staff.
Your poster board will be marked with the number given in your personal e-mail notification.

Text Layout

Give a short and comprehensive review of the basic items of your study. This can be done by dividing your text into several but clearly delineated paragraphs and sections such as Introduction or Aim of Study, Materials and Methods, Result-Conclusions. Remember that it is easy to start reading a paragraph of six lines and that most people avoid one with 30!

Your poster text should be enlarged so that it can be read at a distance of about one metre.

Illustration Layout

Drawings, diagrams and photos are extremely helpful and often necessary to display results and conclusions. Make sure that your illustrations are easy to understand; do not overload any chart or drawing with information.
The poster exhibition will be held in Hall A1 (exhibition hall). Your poster board will be marked with the number given in your personal e-mail notification. This number will remain the same both in the Final Programme and on the Abstract CD-ROM.
The posters will be displayed in four groups which are specified in the Programme at a glance and in the Scientific Programme.


Presentation guidelines for oral presentations
---
PowerPoint projection will be available in the session halls which are equipped with a laptop computer and a projector. Overhead projection is available, slide projection is not available.
All the hardware will be provided by the Congress to ensure consistency in technical quality and allowing for quick and smooth transitions between the speakers.


Instructions for powerpoint presentation

These instructions are to ensure a successful and trouble free presentation. Please follow very carefully the instructions given below.
Only the computers provided on site can be used.
Only PowerPoint with version XP, or the previous version, running on PCs is available.
Please bring your presentation on memory stick or CD. If you need to compress your presentation use Winzip. Only one presentation to be present on each device. We strongly recommend that you bring a spare copy of your presentation on CD.
Your PowerPoint presentation will be downloaded on the venue network to be viewed in the session hall and will be deleted after the session.
Speakers Preparation Room
Please test run your presentation in the speakersí preparation room making sure that your presentation is to your satisfaction before it is downloaded to the network.
We kindly ask you to hand in your presentation to the preparation room 3 hours before your lecture to be guaranteed a trouble free presentation. The preparation room will open 1 July, 14.00-20.00 and will stay open throughout the Congress during Congress hours.