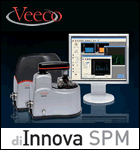 IUVSTA
International Union of Vacuum Science, Technique, and Applications


Welcome to IVC-17/ICSS-13 and ICN+T2007

co-organised with NCSS-6/NSM-22/SVM-4

This congress will be an important global event and will take place at Stockholm International Fairs in the beginning of July when Stockholm shows itself from its most beautiful side. The aim of the congress and the exhibition is for professionals within academic research, industry and exhibiting companies to get together take part in recent scientific findings and to share information in the field of materials and nano sciences. We are expecting approximately 2000-3000 delegates to attend the congress. The main topics of the sessions for the congress are:
Surface Science
Nanometer Science
Applied Surface Science
Thin Films
Electronic Materials
Advanced Surface Engineering
Plasma Science and Technology
Vacuum Science
The invited speakers (about 150+) will be leading researchers, several of whom are Nobel Laureates in Physics or Chemistry. The presentations will cover the latest research results in the nano, surface and materials sciences, for example nanowires, bio-nanosystems, new material for data storage in novel computers and frontline development in catalytic processes.

Welcome to Stockholm 2007!
Prof. Lars Westerberg
General Chair, IVC17/ICSS13
Uppsala University
Prof. Ulf Karlsson
Scientific Programme Committee Chair
Royal Institute of Technology

Click to download Congress Announcement